A tale of two cities
In November 2014 The Guardian reported that "

An Iranian-British woman jailed for trying to attend a men's volleyball game in

Iran

has been released on bail, her family has said.
She was detained in June at a Tehran stadium after trying to attend a men's volleyball match between Iran and Italy.
Her brother, Iman Ghavami, 28, told the Press Association: "She has been bailed until her court appeal, when she hopes to be vindicated.
"She was bailed for £20,000 and now wants to spend time with her family."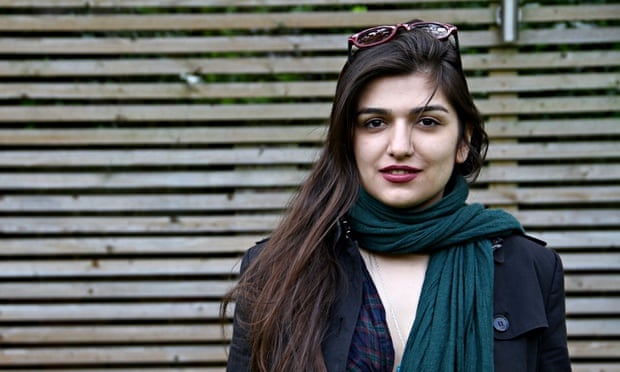 The following is a photo from Melbourne where Iran played Bahrain in the Asian Cup
Iranian fans celebrate Ehsan Haji Safi's goal on Sunday.
Photo: Reuters
All the ladies in this photo are beyond the religious police of Iran. Not only have they attended a soccer match - prohibited in Iran - they do not wear a burqua or hijab and their faces and arms are bare. One in the upper far right of the picture is even in a tank top.